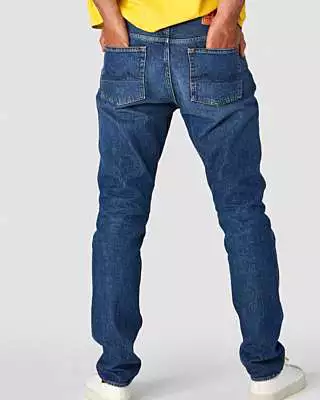 Daniel Marble Vintage
Kings of Indigo
Relaxed tapered - Daniel is a relaxed tapered fit with a low croth. The top has more room at the thighs for comfort. The leg is tapered, with a bottom slightly bigger than John and Charles.
The jean has all of our classic details - a side fish tack, the back pocket waves and 5 pockets.
The patch on the back of the jeans is made from recycled leather and the metal used is recycled metal. Making these important steps in achieving sustainability on every level.
99% Organic Cotton 1% Elasthane