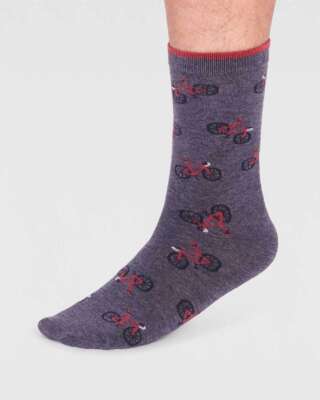 Marquis bike sock
Thought
Made of bamboo, a renewable resource which is fast-growing and naturally breathable. the bamboo is also blended with organic cotton which reduces the pollution within the environment its grown in, because it doesn't use harmful chemicals and pesticides to develop - meaning the cotton pickers are not exposed to the nasties which regular cotton is grown with. it also uses approximately 71% less water versus conventionally grown cotton, just two of the many reasons we only use organic cotton.
Crafted in our much-loved and incredibly soft bamboo, organic cotton and recycled polyester blend. these sustainable socks are breathable and hard wearing, so your feet (and the planet) stay happy and healthy. the toes on these socks are hand stitched for a comfortable fit and longevity. available in four equally fun coloured versions.
"53% viscose derived from bamboo 28% recycled polyester** 16% organic cotton* 3% elastane "