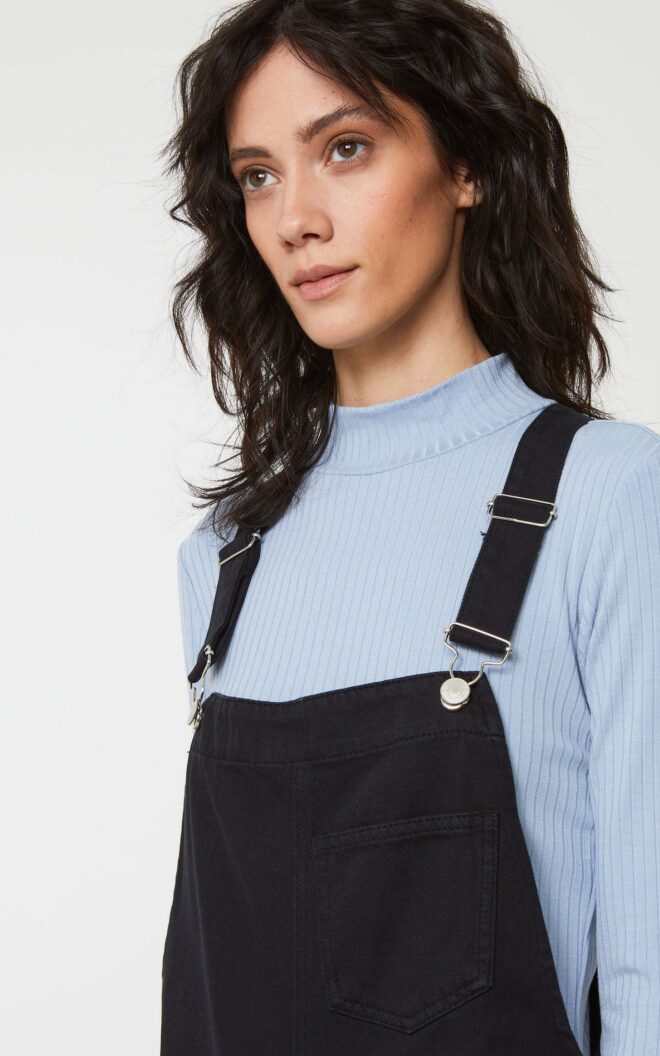 Overall beaumontia
Recolution
80% cotton (organic), 20% cotton (recycled)

Wear it with respect. Wash it with care. And it will last a lifetime.

30°C Easy to care for
Don't bleach
Do not tumble dry
Don't iron hot
Do not dry clean clothes
Dungarees were invented to feel good: You can drag them out of the wardrobe in the morning in the semi-darkness, slip in quickly and be dressed casually and timeless!

Dungarees are true all-rounders: Combine the BEAUMONTIA dungarees with a blouse. You already have an outfit for office or cinema date. As soon as winter really hits in and the icy cold crawls up your arms ... Then you can put a thick hoodie or knitted sweater underneath thanks to the adjustable straps.

The legs of our sustainably produced dungarees are wide cut: This gives you a lot of freedom of movement and the possibility to put on another pair of leggings. For double autumn convenience!