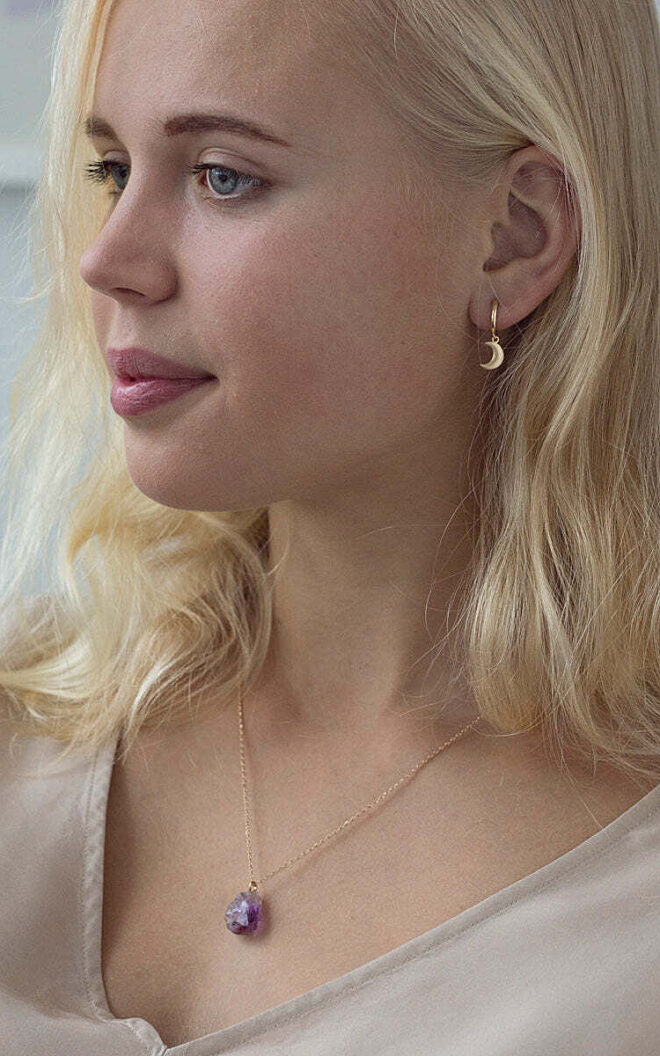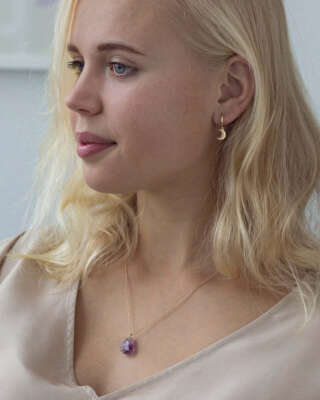 Precious Stone Necklace
Timi of Sweden
Our semi-precious necklaces are made of real crystals and can therefore vary in shape and size. Comes with our wonderful packaging of the season.

Chain length: 42 cm brass chain and 7 cm extension.
Free from: Lead, Nickel and Cadmium.
Amethyst is the stone of protection. Amethyst is a stone with strong and purifying vibrations and can be used for meditation and healing. Feel calm and harmonious and wear Amethyst every day.

Amazonite is the stone of courage and hope. It reminds you of your inner courage and to stay hopeful, which makes it an inspirational stone. Amazonite is thought to help communicate thoughts and feelings which could make it easier to see other point of views.

Clear Quartz is the stone of healing, cleansing and restoring the organs and soul. A stone to meditate with as it clears mental blocks. It enhances personal awareness and growth and helps you connect with the spiritual world.