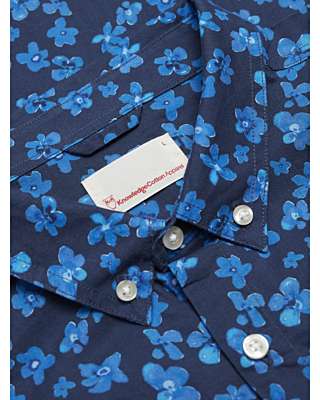 Small Flower Poplin Shirt
Knowledge Cotton Apparel
Small flower all over printed poplin shirt.

100% Organic Cotton
Button down closure

Vegan approved by PETA

This shirt is GOTS certified.
GOTS is the world's leading certification standard for organic textiles including both ecological and social criteria. GOTS covers every step in the production process from the fiber to the finished garment. This garment is certified by Ecocert Greenlife, Lic.No. 151833.