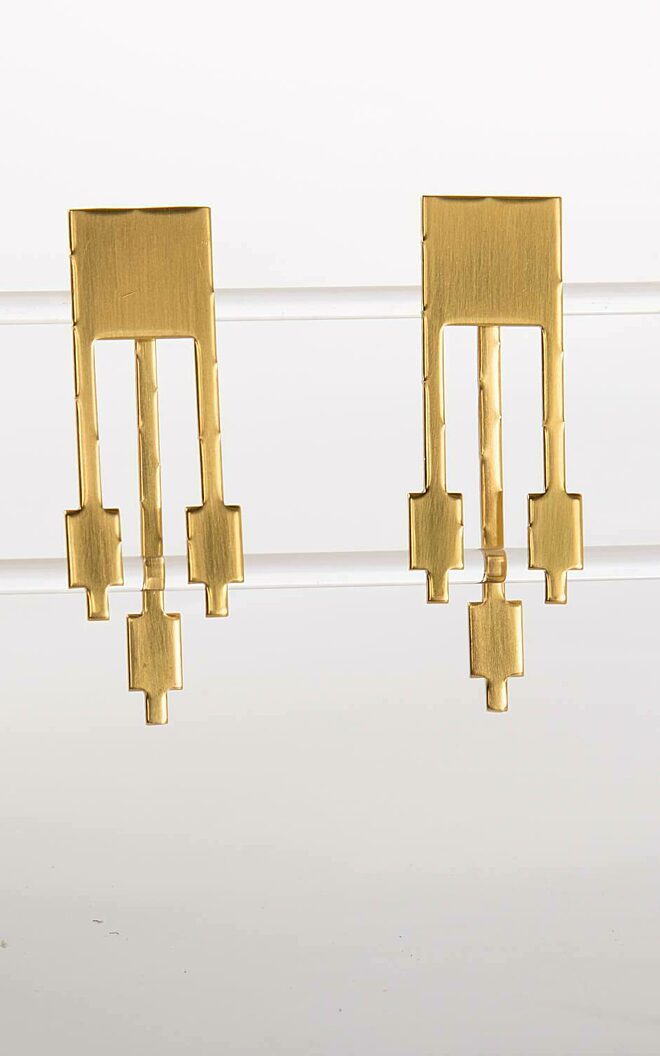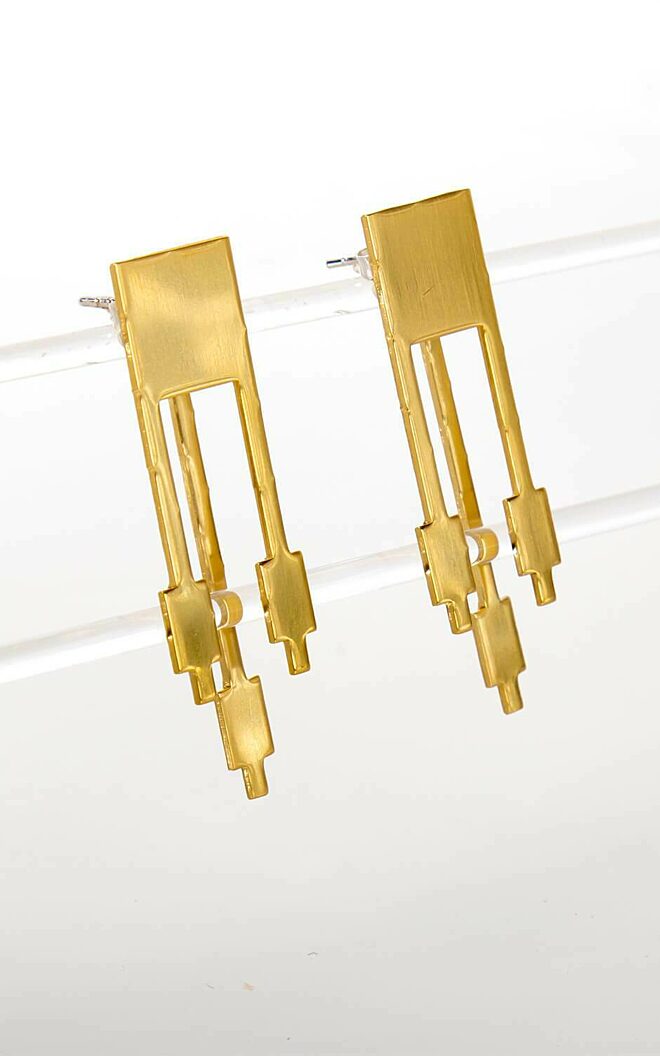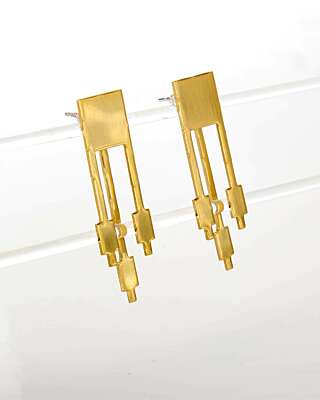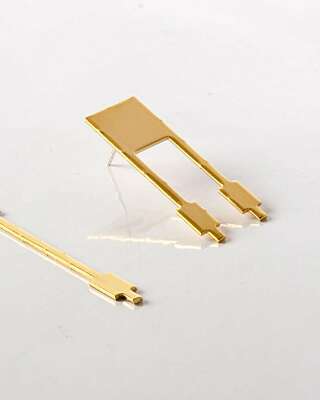 Croon Trident B
Tweek Eek
Art is like jewelry.
Everyone has their own experience and Interpretation.
The earrings are recognizable but at the same time abstract, which shape do you recognize?

The use of large machines such as the punch gives the material a robust look and feel in contrast to the elegant design. The combination of these two factors makes it TWEEK.

The earrings consist of two parts: one behind and one in front of the ear. This gives it a special 3D effect.
Material: brass
Studs: Studs, butterflies and the caps are made of 925 sterling silver
Dimensions: (l x b x h) 50 x 15 x 1 mm
Warranty: 1 year
Weight: 6,9 grams
Finished: polished, sanding
*All our collections are entirely handcrafted in The Netherlands.
We use the materials brass, copper and steel they are finished with a special coating
to prevent oxidation. However the metals will choose their own path, what changes the color and also makes the earrings unique!