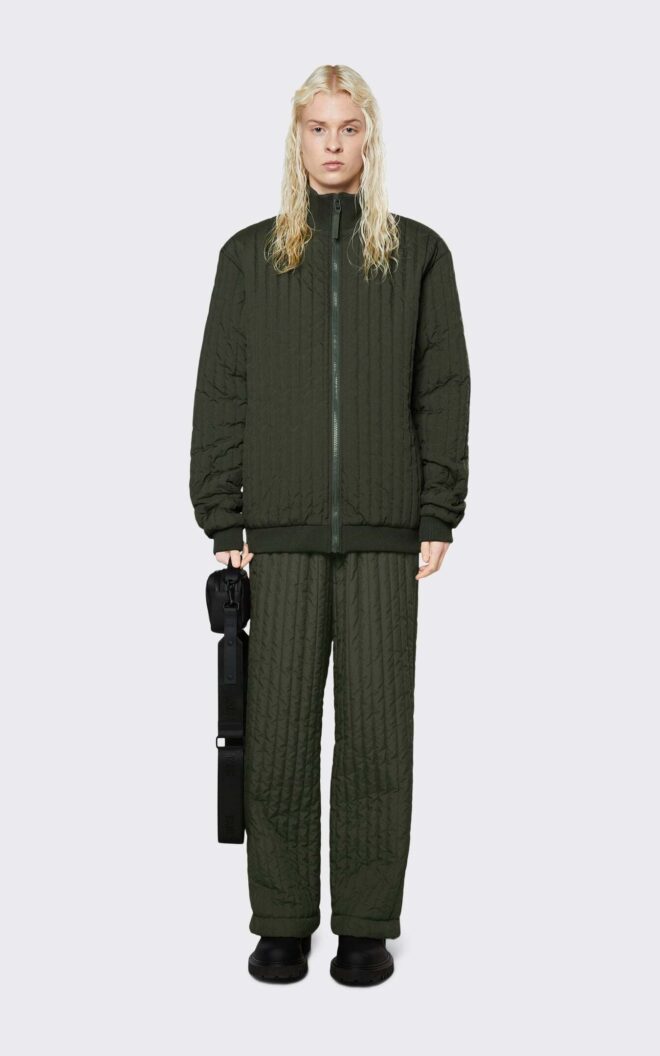 Liner High Neck Jacket
Liner High Neck Jacket is a versatile transitional piece, designed to be worn under outerwear or as a light top layer. The non-waterproof quilted jacket is characterized by its high rib collar and contrast binding zip closure. The piece can be attached to designs from the Rains' Essential outerwear collection via a back mounted TPU strap.

Liner High Neck Jacket is finished with concealed side pockets and ribbed hem and cuffs. The look is contemporary, balancing its clean silhouette and concealed details with slim vertical quilting.
Comfort: lightweight, breathable, attaches to rainwear via TPU strap
Material: 100% polyester
Material type: Ripstop / vertical quilting
Lining: 100% nylon
Filling: 100% polyester
Fit: Casual unisex
Zip closure
Ribbed cuffs
Concealed side pockets
High ribbed collar
Ribbed hem
TPU strap with tonal snap fastenings