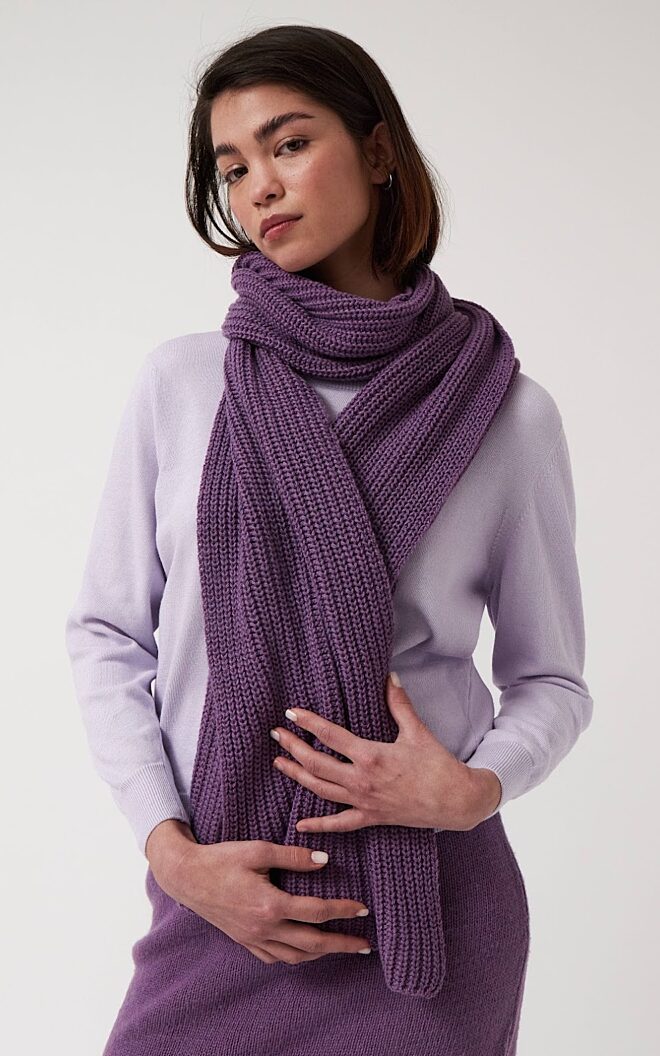 Suerte Scarf
amt.
Big recycled scarf. Feel the warmth of this piece next to your skin on the coldest winter days. The big amt. label is made of FSC paper simulating a leather texture. Locally made in Spain.
This piece is made of 30% Recycled Wool 30% VI 20%PA 15%Recycled PA 5%Cashmere
Recycled materials prevent garments from ending up in landfills, it saves a large amount of water, reduces the use of land in natural materials and avoids the use of chemical substances in the dyeing process. The production of recycled fabrics and trimmings requires much less resources than other newer fibers, and also generate less CO2 and reduces our impact on earth.