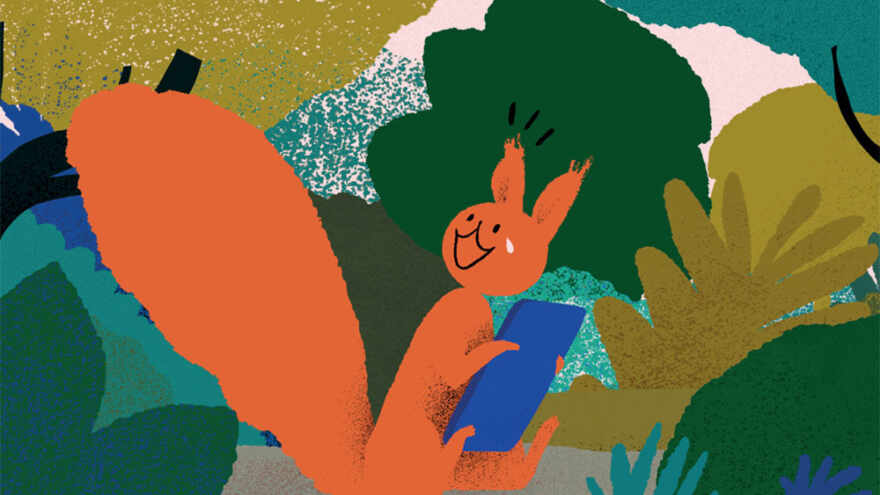 GREEN FRIDAY !
21/11/2020
NL// Black. Friday. Neen, daar doet SWAY niet mee. Samen met andere Leuvense ondernemers kozen we om het roer om te gooien en organiseerden we GREEN FRIDAY!
ENG// No Black Friday at Sway. Instead we organised, together with other entrepeneurs in Leuven, Green Friday!
---
Bos for iedereen !
NL// Tijdens Green Friday focust SWAY zich een week lang op bos voor iedereen! Een campagne van Natuurpunt om meer bos aan te planten in Vlaanderen, want let's face it... Vlaanderen heeft dringend méér bos nodig. Voor onze gezondheid, meer biodiversiteit, het klimaat,...

Natuurpunt verwoordt het zo: 'Natuurpunt gaat voor biodiverse bossen die barsten van het leven: planten, insecten, vogels en zoogdieren. Daarnaast zorgen ze voor zuurstof, CO2-opslag en verkoeling. Ze bieden ook ontspanning en broodnodige rust, zeker in dit coronajaar. Natuurpunters in heel Vlaanderen staan te popelen om meer bos aan te planten. Ze hebben de kennis en de goesting, maar missen nog centen.' 'Met jouw steun kunnen Natuurpunters overal in Vlaanderen extra bos realiseren. Mét 3 garanties: slim aangeplant, goed beheerd en eeuwig beschermd. Zo kunnen de bomen groeien tot machtige bossen vol leven. Samen bebossen we Vlaanderen!'
Dit willen we dolgraag steunen! Vanaf 23/11 tot en met 30/11 zullen we een deel van onze inkomsten doneren aan Natuurpunt zodat zij Vlaanderen meer kunnen bebossen!

Concreet wil dit zeggen dat op elke aankoop van minimum 50€ er 5€ aan Natuurpunt wordt geschonken oftewel 2,5 m2 grond.
Vanaf een aankoop van meer dan 100€ schenken we 10€ oftewel een boom (5m2 grond = voldoende grond om een boom te planten).

In plaats van torenhoge kortingen aan te bieden op Black Friday, kiezen we ervoor ons steentje bij te dragen in deze tijden en te investeren in meer bomen, meer natuur! Doe mee & steun Natuurpunt voor bos voor iedereen!

Forest for Everyone
ENG// During Green Friday, SWAY wille focus on the forest for everyone campaign by Natuurpunt to plant more forest in Flanders, because let's face it... Flanders urgently needs it. For our health, more biodiversity, the climate,...
Natuurpunt puts it this way: 'Natuurpunt goes for biodiverse forests that are bursting with life: plants, insects, birds and mammals. In addition, they provide oxygen, CO2 storage and cooling. They also provide relaxation and much-needed rest, especially in this Corona year. They are eager to plant more forest in Flanders. They have the knowledge and the enthusiasm, but are still missing money.' ' With your support they can realize extra forest all over Flanders. With 3 guarantees: smartly planted, well managed and eternally protected. In this way the trees can grow into mighty forests full of life. Together we forest Flanders!'.

We would love to support this! From 23rd until 30th of November we will donate a part of our income to Natuurpunt to help fund their fantastic campaign.

This means that for every purchase of at least 50€, 5€ is donated to Natuurpunt, or 2,5m2 land. Whith every purchase of more than 100€, we donate 10€ or a tree (5m2 of land = enough to plant a tree).
Instead of offering sky-high discounts on Black Friday, we choose to
do our bit in these times and invest in more trees, more nature! Join
& support Natuurpunt for forest for everyone!